Welcome to the new age of snacking, where guilty pleasures don't have to be that guilty. As new vegan snacks emerge it's easier than ever to find tasty treats that are healthier, kinder, and better for the planet too. As vegan snack box curators, Vegancuts knows a thing for two about plant-based snacks. Whether your …
The Ultimate Vegan Snack Guide: 100 Delicious Vegan Snacks To Try Read More »
The post The Ultimate Vegan Snack Guide: 100 Delicious Vegan Snacks To Try appeared first on Vegancuts.
Welcome to the new age of snacking, where guilty pleasures don't have to be that guilty. As new vegan snacks emerge it's easier than ever to find tasty treats that are healthier, kinder, and better for the planet too. As vegan snack box curators, Vegancuts knows a thing for two about plant-based snacks. Whether your …
The Ultimate Vegan Snack Guide: 100 Delicious Vegan Snacks To Try Read More »
The post The Ultimate Vegan Snack Guide: 100 Delicious Vegan Snacks To Try appeared first on Vegancuts.
Welcome to the new age of snacking, where guilty pleasures don't have to be that guilty.
As new vegan snacks emerge it's easier than ever to find tasty treats that are healthier, kinder, and better for the planet too.
As vegan snack box curators, Vegancuts knows a thing for two about plant-based snacks. Whether your snack of choice is crunchy, soft, chocolate, candy, or nutty – we've got you and your cravings covered.
When it comes to providing you with healthy vegan snacks, we are the best in the business. See why everyone's talking about vegan snacks with a Vegancuts Snack Box delivered straight to your door.
Admittedly, not every treat in this ultimate vegan snack list is healthy, but a lot of them are. Let's kick things off with some healthy vegan snacks you have to try.
1. Gut Happy Cookies – Uplift

Healthy cookies that are also good for your gut? You're not dreaming. Gut Happy Cookies are made from kiwi fruit, lupin beans, tapioca fiber and contain pre and probiotics.
This is one cookie jar you're allowed to get your hand caught in.

Shop Here.
2. Shanti Balance Protein Bars – Shanti Bars

Next time you're asked where you get your protein, hand them a Shanti Bar. The healthy raw superfood snack is packed full of plant-based protein, turmeric, and goji berries.
Not to mention the exciting flavors like mango cashew turmeric. This superfood bar is definitely a super snack!
Shop Here.
3. Gourmet Rice Snacks – Riceworks
Made with all-natural ingredients means Riceworks are a healthy alternative to snacking. The crunchy bites offer a more sophisticated snack option ideal for hosting or treating yourself to a not-so-cheeky nibble.
Shop Here.
4. Baked Fruit Chips – Natural Sins
Just like your favorite chips, but made from fruit. Baked Fruit Chips are crispy, thin bites made from Costa Rican grown fruit. Replace salty chips with this low-sodium vegan alternative.
Turns out munchin' on Natural Sins isn't much of a food sin after all.
Shop Here.
5. Classic Vine-Dried Grapes – Life's Grape
These tasty treats are like raisins… but not. Life's Grapes are a simple on-to-go snack without the guilt. They are grown and processed ethically in California.
With these in hand, life really is Grape!
Shop Here.
6. Tempura Seaweed Snacks – Nora

If you haven't tried seaweed snacks, you're missing out. While seaweed might not sound the most appetizing at first – these crunchy treats could easily become your new favorite.
Shop Here.
7. Elderberry Immunity Gummies – Vita Five
Don't eat too much candy it'll… boost your immunity? Vita Five's elderberry gummies are gummies that are good for you. The chewy treats are combined with vitamin c and zinc to get your immune system a nice kick.
Vita Five is also conscious about their plastic usage, using non-plastic bags instead of plastic to pack their gummies. We always appreciate sustainability-conscious brands.
Shop Here.
8. Sprouted Buckwheat Groat – Lil Bucks
Buckle up, Lil Bucks will be sure to take you on a food journey. This low-sugar, high protein snack means you can add crunch while also boosting nutritional benefits.
Shop Here.
9. Crunch Dried Fruit – Sensible
We can't get enough of fruity snacks packed with natural vitamins and goodness – especially when dried and crispy.
Crunch Dried Fruits are crunchy vegan snacks are 100% fruit and 100% tasty!
Shop Here.
10. Whole Medjool Dates – Joolies
Possibility one of the most under-rated fruits, Dates, are packed full of nutrients and natural sweetness, making them an ideal vegan snack. They also go well in smoothies and you can even stuff them.
A movie at home with Joolies, is our kinda date night.
Shop Here.
Every chocolate-loving vegan had a mini panic attack when finding out most chocolates contain dairy milk. However, things are changing fast in the vegan chocolate world with innovative brands satisfying vegan chocoholics with more than just dark chocolate.
Here are some of our favorite vegan chocolate snacks:
11. Soft Baked Double Chocolate Bars – Good To Go
Good To Go's cake-textured chocolate snacks are a chocolate lovers' dream. The bars have all the taste of a thick chocolate brownie, but without the carbs.
Pack a couple of these bars on a road trip, hike or adventure and you'll definitely be good to go!
Shop Here.
12. Smores Bars – Blake's Seed Based

When it comes to vegan chocolate, brands are getting more and more innovative and creative with their products. This is embodied in Blake's Seed Smores which are made from chocolate, chickpeas and quinoa.
These delicious Smores will leave you wanting s'more.
Shop Here.
13. Peanut Butter Chocolate Chip Macro Bar – GoMacro

If chocolate chip is your thing, this macro bar has you covered. It is full of plant-based protein and creamy peanut butter.
So, if you like snacks that combine crunch and smooth – this one's for you. And if that's not enough, they also come in double chocolate flavor!
Shop Here.
14. Hazelnut Cacao Spread – Artisana Organics

Nutella has met its match. Artisana Organic's Hazelnut Cacao Spread has vegan Nutella-lovers rejoicing as this plant-based option might even be better than the original.
Shop Here.
15. Lulu's Raw Chocolate – Lulu's Chocolate
Lulu's Chocolate has a variety of vegan chocolate flavors you simply cannot afford to miss if you're a chocoholic.
Their love pack comes with: Aztec Crunch, Raw Love, Smoked Sea Salt Almond and Midnight Velvet. The cacao-based chocolates are utterly irresistible.
Shop Here.
16. Choc Hazelnut Frooze Balls – Frooze Balls
Frooze balls are game-changers when it comes to vegan snacks. The plant-based energy balls are full of tasty and nutritious whole foods like dates, nut butter and sunflower seeds.
The Choc Hazelnut flavor is chocolate heaven with its soft center. It'll take some restraint to not finish the whole bag in one sitting. Want something a little sweeter? Try the Peanut Butter Jelly flavor.
Shop Here.
17. Cherry Almond Organic Bar – Theo Chocolate
Theo Chocolate bars are raw dark chocolate at their finest. The cherry almond bar has a delightful crunch and sweet taste.
Their other vegan bars include: almond butter cups, coconut, pure dark chocolate, and peanut butter.
Shop Here.
18. Cocoa Dusted Cashew Nuts – Karma Nuts

While Karma Nuts offer a wide range of nutty snacks, their dusted cocoa flavor might just be the best – or at least that's what vegan chocolate lovers think.
The thin layer of cocoa gives the nuts a second layer of crunch, which makes the snack an absolute delight.
Shop Here.
19. Triple Chocolate Bar – Hungry Buddha
When double chocolate just isn't going to cut it, Hungry Buddha's vegan keto bars have that third layer you crave.
Triple the chocolate, triple the satisfaction.
Shop Here.
20. Organic Dark Chocolate Domes – Creek House Chocolates

Creek House domes are a classic for the dark chocolate purist. The crispy outer shells enrobe the silky smooth hazelnut center.
When we say melt-in-your-mouth – we mean it.
Shop Here.
Nothing beats a good old-fashioned crunchy snack – especially when it's a compassionate crunch in the form of a vegan treat. From cookies to corn – here's the best crunchy vegan snacks available right now.
21. Cookies With Compassion – U-LUV Foods

These cookies are not only crunchy, healthy and allergen-free, but they taste incredible. You can get them in three flavors: Brownie, Snickerdoodle, and Spicy Ginger.
Safe to say, we love U-LUV's cookies.
Shop Here.
22. Crunchy Corn – Love Corn

You don't have to love corn to love these crunchy corn bites. The savory vegan snack works well between meals and even as a salad-topper.
Love Corn might just shuck and a-maize you!
Shop Here.
23. Cheddalicious Cheese-Flavored Crackers – Back To Nature
If crunch is what you're looking for, vegan cheese-flavored crackers are about as crunchy as they come. Crackers are an essential snack for hosting and go well with various vegan cheeses, spreads and more.
They really are cheddalicious.
Shop Here.
24. Himalayan Pink Salt Veggie Sticks – LesserEvil
Snacking doesn't need to be a guilty pleasure. Instead, take the lesser evil option with veggie chips. This crunchy vegan snack will satisfy your crunchy and salty urges.
Lesser evil, more goodness!
Shop Here.
25. Avocado Chips – Hippie Snacks
Vegans love avocados, there's no doubt about that. Now the creamy taste of avocado can be found in a crunchy vegan snack. You can find Hippie Snack's avo chips in sea salt and guacamole flavors.
These treats will have your friends green with envy.
Shop Here.
26. Kosher Dill Pickle Chips – Mt. Olive Munchies
If you ever find yourself in a pickle, unsure what vegan snack to choose, these dill pickle chips will do the trick. While they might not be for everyone, they will certainly appeal to pickle lovers.
Mt. Olive Munchies are the real dill.
Shop Here.
27. Sweet Potato 3 Seed Crackers – RW Garcia
It's always great to have vegan cracker options, especially when they are made from sweet potato.
Now that's pretty sweet.
Shop Here.
28. Coconut Crunch Rice Chips – Dang Foods
All the way from the land of smiles, Thai rice chips will give your taste buds something new to explore. They come in coconut crunch, lightly salted and toasted sesame.
These Thai chips are so good they'll leave you saying "dang!".
Shop Here.
29. Texas BBQ Pigless Pork Rinds – Outstanding Foods

Who says you need a pig to pig out? These crunchy BBQ rinds are pigless and proud of it.
Shop Here.
30. Nacho Plant Crisps – Snacklins
Snacklins have created the perfect snack for Earthlins with a self-confessed "accidentally healthy" treat that is impossibly crunchy and remarkably airy.
Safe to say, these
are nacho normal snack.
Shop Here.
Vegan Candy & Sweet Treats
Sweet-toothed vegans can rest assured that there is a whole bunch of gelatine-free vegan candy hitting the market.
So if you're vegan and addicted that that sugar rush, you can find it with these plant-based candy options.
31. Peanut Butter & Jelly Frooze Balls – Frooze Balls

Perhaps one of the tastiest vegan snacks in the world, Frooze Balls were a hit with Vegancuts Snack Box subscribers.
The power ball's gooey PB&J center is bliss. Frooze Balls are here to change the game – and they definitely know how to play ball.
Shop Here.
32. Classic Red Licorice – Wiley Wallaby
A sweet treat classic, red licorice is a simple vegan treat that always goes down well.
The Australian-style snack is a real beauty, mate.
Shop Here.
33. Soft Baked Cashew Snack Bars – Good To Go

Good To Go's soft-baked treats are like muffins in a snack bar – and they are as good as they sound.
The vegan snack bars are full of soft strawberry macadamia nut, double chocolate – or the Vegancuts subscriber favorite Blueberry.
Shop Here.
34. Edible Cookie Dough Bars – Whoa Dough

Cookie Dough made into a candy bar. Why isn't this more common? Whoa Dough transforms your favorite cookie dough into a delicious and totally edible snack bar.
This vegan treat will even make non-vegans say "Whoa!"
Shop Here.
35. Oat Bites – Bobo's
Bobo's was inspired by a mother and daughter who created oat bites from their kitchen and found the local community couldn't get enough.
Now we can't get enough of these tasty vegan bites!
Shop Here.
36. Tropical Mango Gummies – Candy Kittens
It's not often you hear gourmet and gummies in the same sentence. But Candy Kittens are the gourmet of vegan gummies and their Tropical Mango flavor is absolutely pur-fect for vegan candy cravings.
Shop Here.
37. Organic Giggles – Yum Earth

Giggles are a vegan candy alternative similar to famous Skittles. While likened to Skittles, Giggles definitely have their own unique taste and flavors.
As a vegan, non-GMO, gluten-free and allergy-free snack, Organic Giggles are no joke!
Shop Here.
38. Coconut Milk Caramels – Cocomels
This dairy-free alternative to caramel is here. Cocomels are a smooth, chewy and warming snack that vegans can enjoy due to their coconut milk base.
Vegans are going coco…nuts over them!
Shop Here.
39. Organic Dried Apricots – Sunny Fruit
Sweet, soft and chewy. Organic dried apricots make for a tasty treat that's also good for you.
Why not include them on a vegan cheese platter too?
Shop Here.
40. Multi-Vitamin Gummies – Vita Five

Vita Five has a bunch of vegan gummies full of vitamins. The multi-vitamin flavor is a good start for anyone who doesn't like taking supplement pills and would prefer snacking on candy instead.
Shop Here.
High Protein Vegan Snacks
As a vegan, being asked where you get your protein is a rite of passage. But instead of explaining that all protein originally comes from plants, next time you can whip out one of these high protein vegan snacks and let the snack do the talking.
41. Keto Bars – Dang Foods

If you're on a vegan keto diet or just looking for a low-carb vegan snack, Dang has a series of sumptuous high protein bars. They contain 9 grams of protein and come in peanut butter, almond cookie, lemon matcha and many more irresistible flavors.
We're said it before and we'll say it again… dang!
Shop Here.
42. Flex Protein Chips – Popcorners
Tired of the typical protein bar, there's a crispy protein snack for vegans out there. It's Popcorners Flex Protein Crisps, but they aren't popcorn. These delicious protein snacks are 90 calories per serving, contain 10g of Protein, and 4g of Fiber.
Now that's a flex.
Shop Here.
43. PB Bites – Pasokin
PB Bites are a crumbly vegan snack you never knew you needed… until now.
The blend of roasted peanuts and corn starch creates a tasty vegan treat you'll find hard to put down.
Shop Here.
44. Mezcla Vegan Plant Protein Bars – Mezcla
Travel the world while you get your protein with Mezcals. Each flavor is inspired by a different country and culture. Eat your way through Japanese Matcha, Peruvian Cocoa, and Mexican Hot Chocolate.
Shop Here.
45. Choc Chip Cookie Dough Protein Bars – Love Good Fats
Love Good Fats also love good protein too. Their energy bars contain 7 grams of protein per snack.
Note, not all of Love Good Fats' protein bars are 100% vegan, so select carefully.
Shop Here.
46. Overnight Oats – Dave's Gourmet
Overnight Oats are a delicious treat but often considered too much effort for a quick spontaneous snack. That was until Dave came along.
Let Dave do the hard work and add your favorite plant milk to these pre-made Overnight Oats.
Shop Here.
47. Keto Nut Butter 2Go Packs – Nuttzo

Think you've seen every kind of nut butter, nuttzo fast! These Keto 2go packs make getting a dose of tasty protein is easy.
With each box containing 10 packets, you can pack them easily into lunches or take them on hikes for a snack break.
Shop Here.
48. Churro Protein Bar – One Plant

If you're looking for a high plant-based protein bar with a twist, One Plant's churro flavor should do the trick.
The bar is made with 12 grams of pea, rice, and almond protein with a churro kick.
Shop Here.
49. Nut Butter Energy Balls – Frooze Balls
There's good reason why Frooze Balls have featured multiple times in this list – they're unbelievably delicious. What's more? They also have a reasonable amount of protein in them.
One might say they're froozin' with flavor.
Shop Here.
50. Organic Plant Protein Powder – Sun Warrior
One of the best ways to get protein intake, especially for athletes, is to supplement it with delicious high protein plant powder.
Sun Warrior's Warrior blend contains a whopping 18 grams of protein per scoop.
Shop Here.
Accidentally Vegan Snacks
Sometimes snacks are vegan by complete mistake. Whether a company has opted for soy instead of milk or cocoa instead for dairy chocolate we'd like to pay homage to the snacks that are 100% vegan, 100% by accident.
51. Oreos
Oreos, probably the most famous vegan snack… that was never meant to be vegan.
It would be hard to list accidentally vegan snacks without including the original.
Shop Here.
52. Cracker Jacks

The iconic caramel-coated popcorn brand uses soy instead of dairy milk making them 100% unintendedly vegan.
Shop Here.
53. Skittles
Don't have access to specialized vegan snacks but have a candy urge? Skittles are indeed vegan-friendly.
Shop Here.
54. Sour Patch Kids
If you grew up eating Sour Patch Kids, you grew up eating a vegan snack… not that the company intended it that way.
No matter, vegan is still vegan.
Shop Here.
55. Sunchips Original

With the key ingredients being whole corn and oil, Sunchips Original are naturally vegan.
We'll take it.
Shop Here.
56. Apple Cinnamon Rice Cakes – Quaker

Quaker's apple cinnamon rice cakes are a sweet treat with just a pinch of cinnamon. They're made from whole-grain brown rice and are totally vegan.
Shop Here.
57. Ruffles Bar-B-Q Potato Chips

Potato chips, especially when flavored, can contain animal-derived products – but not ruffles Bar-B-Q. Using soy instead of dairy, this brand is not ruffling any vegan feathers.
Shop Here.
58. Nature Valley Granola Bars

While not all of Nature Valley's granola bars are vegan due to some containing honey, a lot of the bars are.
These bars are easy to find at the local supermarket and most vegan's pantry.
Shop Here.
59. Mary Jane Candy

All the new vegan candy hitting the market is very exciting, but what about nostalgic candy? Good news – Mary Jane Candy is 100% accidentally vegan.
The candy is more than 100 years old when most wouldn't have even heard of veganism. Oh, how times are a-changing.
Shop Here.
60. Dum Dums
Dum Dums lollipops are vegan, even though they didn't mean to be.
Who would have thought Dum Dums would be a smart idea?
Shop Here.
Discovering vegan drinks is a lot easier than snacks. But at Vegancuts, we're all about discovering incredible vegan options you never knew existed.
Here are some thirst quenching vegan drinks you are sure to surprise you and delight you.
61. Aronia Berry Beverages – Tohi
If you're a long-time Vegancuts subscriber, you might remember Aronia Berry Beverages from our September 2020 snack box.
The non-carbonated vegan drink also contains antioxidants – oh, and it tastes berry good!
Shop Here.
62. Herb-Infused Wellness Drink – Bela

Bela has developed a drink ideal for yogis. The beverage is based on Ayurvedic science that harnesses the power of time-tested naturally sourced ingredients.
The drink is aimed to do more than just refresh with turmeric, tulsi, ginger, amla, shallaki and pepper extract working for you.
Shop Here.
63. Green Tea Energy Drink – Celsius
Celsius has created a plant-powered energy drink for when you need a healthy kick. Each can contains 7 essential vitamins and no sugar.
That's a Celsi-yes, from us!
Shop Here.
64. Organic Turmeric Tea – Numi Tea
Numi's Turmeric Three Roots tea is a pure, organic and fair trade tea deep-rooted in Ayurveda.
The wholesome tea goes well with any plant milk, but our favorite blend is coconut milk.
Shop Here.
65. Watermelon Water – Hint
Who doesn't love the hydrating qualities of watermelons? The fruit makes for a perfect combination with water, especially as it has zero calories, zero sugar, and absolute tastiest.
Itching for some thirst-quenching water – take our hint, try Watermelon water.
Shop Here.
66. LifeAid Vitality Blend – LifeAid
LifeAid has a series of low calories energy drinks that contain all the essential vitamins you need to keep your energy levels up.
With flavors like DreamAid, FitAid, FocusAid and ImmunityAid, there's a liquid aid for every aspect of life.
Shop Here.
67. Oat Milk Cold Brew – Rise Brewing
Cold Brew has been dominating lately. Coffee-lovers are turning to cold kicks to get them through the day. Rise might have stumbled on the best cold brew formula yet combining oat milk with their rich caffeine hit.
This one is. a must-try vegan drink.
Shop Here.
68. Dandelion Dark Roast Tea – Teeccino
We know herbal teas often contain incredible health benefits – and Teeccino's tea goes even further. The roasted chicory tea is so dark you might confuse it for coffee.
The tea is known for supporting physical detox and even helps with weight loss.
Shop Here.
69. Caffeinated Sparkling Water – Phocus
Get hydrated and buzzed at the same time with Phocus' blood orange clean energy drink.
Great for those of us who forget to drink enough water with their coffee.
Shop Here.
70. Whole Leaf Juice Concentrate – Aloe Life
Aloe juice in tablet form. These herbal supplements are designed to relieve bloating and gastric issues.
The 100% organic certified Aloe supports overall wellness and health.
Shop Here.
Essential Vegan Pantry Items
Vegan pantry items are essential to a healthy and versatile kitchen. It's good to have a pantry that contains snack-ready items as well as vegan meal essentials.
The Vegancuts Snack Box often includes a must-have vegan pantry product we think your kitchen deserves.
Here are some of our favorites.
71. Nutritional Yeast Flakes – Foods Alive

Nutritional Yeast is one of the most essential kitchen items for vegans. Commonly known as Nooch, its cheesy taste almost resembles parmesan cheese.
Nooch is so versatile that it'll go on almost anything.
Shop Here.
72. On-The-Go Apple Sauce – GoGo Squeeze
Need to squeeze in some healthy vegan snacks into the kids' lunch boxes. GoGo Squeeze is fruit on the go, with easily packable apple sauce and other fruity flavors.
Snack Tip: Freeze the squeeze overnight to keep lunches cold the next day.
Shop Here.
73. Pho Broth – Ocean's Halo

Ocean's Halo is an essential ingredient for those craving authentic vegan Vietnamese pho. The broth contains vitamin D and Iodine, which can be a little more difficult for vegans to find.
Hungry for Pho? What are you waiting pho?
Shop Here.
74. Right Rice
Right Rice is rice made from your favorite vegetables. The brand is on a mission to change the way the world grows rice and has become widely successful.
With flavors like Garlic Herb, Lemon Pepper and Cilantro Lime, this is definitely rice done right.
Shop Here.
75. Portabella Vegan Jerky – Savory Wild
A few years ago vegan jerky was a long way off satisfying vegan jerky lovers. That has changed. Nowadays, vegan jerky is becoming an essential vegan snack for your pantry and Savory Wild does it the best.
Shop Here.
76. Date Syrup – NuNature
NuNature combines the thick and mineral-rich benefits of dates into a syrup that is irresistible. Once you try this, you might start reaching for the date instead of the maple.
Make it a date with your food.
Shop Here.
78. Vegan Creamer – NutPods
Step aside plant milk, vegan creamer has arrived.
Nutpods use almond and coconut cream to thicken up your favorite beverage.
Shop Here.
79. KimChi Noodle Soup – Soon
Get a fresh, spicy flavor that tastes like authentic kimchi stew. The cups are also available in mushroom and bok choy flavors.
These quick and easy Korean noodle cups make grabbing a warm snack as simple as clicking go on the microwave.
Shop Here.
80. Fruit & Nut Granola – Bakery On Main
If you like granola you'll love Bakery On Main's fruity and nutty mixes. The brand offers up a bunch of vegan granolas that will become a key feature in your vegan kitchen.
Shop Here.
Vegans become accustomed to creating their own DIY snacks, which is why love to discover delicious new vegan treats. However, when you don't have much available you have to get creative with what you've got.
Here are our best DIY vegan snack ideas.
81. Roasted Chickpeas

Roasted chickpeas are one of the easiest and tastiest snacks you can whip up easily. Just add oil and some spices of choice and roast the chickpeas until they are nice a crunchy.
82. Air-Popped Popcorn

If you're adulting correctly, you should have some hidden stores of popcorn kernels stashed away. Popcorn is one of the best DIY snacks as it takes minimal work and produces maximum results.
83. Peanut Butter Dates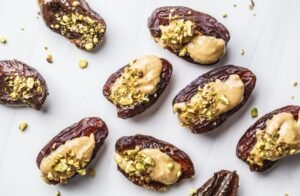 Let's face it, peanut butter on anything makes a good snack. But try adding it on top of dates for an extra sumptuous DIY snack.
84. 1-Ingredient Sorbet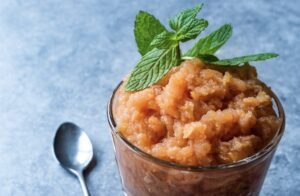 Simply add sliced mandarins to the freezer. Once frozen, blend them for a couple of minutes until you have, perhaps the simplest sorbet to make ever.
So easy, anyone can make this.
85. No-Bake Power Balls
Add whatever nut butter you have laying around with oats, agave, and vegan chocolate chips.
If you have flax seeds or protein powder, you can also include this, but it's non-essential.
Roll them into balls and place them in the fridge until hardened.
86. Pan-Fried Cinnamon Bananas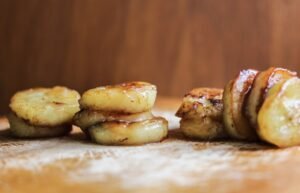 If all you have is a banana, skillet, and cinnamon, this one's for you. Slice the banana and add to your skillet, top with cinnamon or sugar – too easy!
87. Sliced Apple & Granola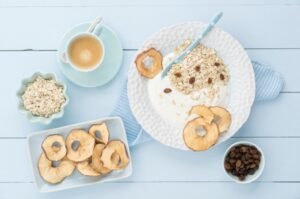 This one feels a tad random, but tastes great.
Slice up an apple and top with nut butter, oats and granola. The crunchiness of the apple and the smoothness of the nut butter makes for a perfect combination.
88. 2-Ingredient Chocolate Mousse
Two ingredients, full-fat coconut milk and cocoa powder. That's all it takes to make your very own chocolate mousse. Just leave it in the freezer until adequately frozen.
89. Chocolate-Filled Raspberry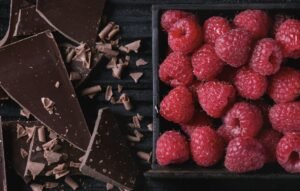 This one may have been invented by a child, but hey – no judgment here. If it's vegan and tastes great, we're up for it. Simply wedge a vegan choc chip between the center of the raspberry and start snacking.
90. Vegan Yogurt Rice Cakes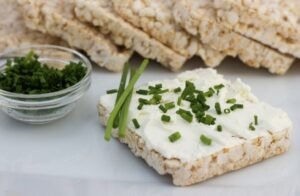 Rice Cakes aren't the most exciting snack, but when your pantry starts to look a little bleak, it's time to add a bit of personality to them.
If you have vegan yogurt laying around, you can shop it on top of the rice cakes with fruit and even granola. You'll be surprised how much tasty rice cakes can become.
A raw vegan diet can be a great way to cleanse and detoxify your body. It is also incredibly healthy. However, snacking can become a bit tricky on a raw plant-based diet.
Here are some of our raw vegan snack ideas to get your through.
91. Raw Mulberry Bar
Mulberry Bars are completely natural vegan snacks containing no added sugar, preservatives, dyes, or flavorings.
The bars are dried in vivo with no heat making them suitable raw vegan snacks.
Shop Here.
92. Raw Vegan Trail Mix – Food To Live

Nuts are an essential raw vegan food, so combining the best nuts, seeds, and berries makes an ideal trail mix idea. While you can make your own trail mixes, sometimes it can be hard to get hold of more difficult ingredients. That's why Food To Live's trail mix hits all the marks for a perfect raw vegan snack.
Shop Here.
93. Crispy Kale Chips
A super healthy a tasty snack that can be kept raw by using a dehydrator or low oven temp. Basically, add olive oil, nutritional yeast and cayenne pepper to a bunch of kale and warm it until crispy.
94. Fruit-Filled Spring Rolls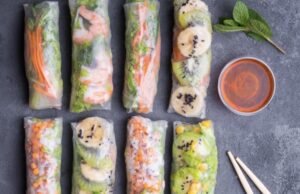 Just like your favorite veggie spring rolls, except instead of vegetables, roll a fruit mixture inside rice paper.
It's like a fruit salad in a wrap.
95. Nut Butter Banana Boats
If you have some bananas laying around you can easily create this simple raw vegan snack. Slice bananas lengthways to create long strips. Lather on nut butter and top with more fruit. Blueberries and raspberries work really well.
This is a simple snack that floats our boat.
96. Sprouted Superfood Cookie Crisps – Go Raw

These organic cookie crisps are dried and never baked making them a tasty and crispy raw vegan treat.
Flavors include Ginger Snap, Lemon Pie and Spicy Chai.
Shop Here.
97. Raw Organic Meal – Garden Of Life
Garden of Life's Organic Meal Replacement is an ideal snack for those on a raw detox of those who have busy schedules.
The all-in-one meal replacement is great for a quick, healthy on-the-go snack.
Shop Here.
98. Fruit Smoothies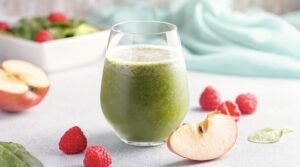 Combining fruit and nuts to make your own smoothies is a great raw snack option. All you need is a blender and your fruit of choice.
Simple, easy, delicious.
99. Chia Pudding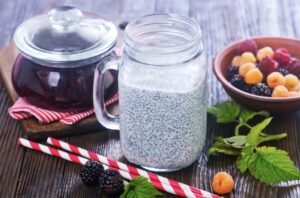 Chia seeds are jam-packed with nutrition. What's more, they make for a super easy snack when combined with plant milk and agave.
Just leave them overnight in the fridge to set right and you'll have a tasty, healthy and most of all delicious pudding to snack on the next day.
100. Sprouted Superfood Cookie Crisps – Go Raw

Go Raw have a bunch of raw vegan snack options available and one of our favorites is their organic pumpkin seeds.
These seeds are sprouted and dried, not roasted or fried, for a perfect raw snack.
Shop Here.
Still hungry for more vegan snacks?
Each month Vegancuts subscribers get new vegan snacks delivered right to their door.
Don't miss out on discovering new vegan treats and join Vegancuts today.
Visit the Vegancuts Snack Box Page for more information.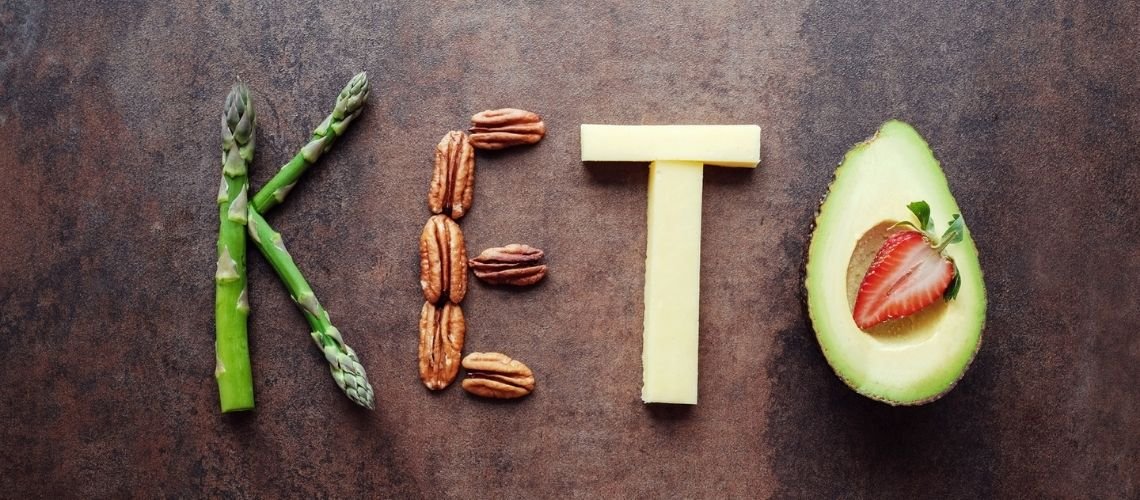 Vegan Keto: Everything You Need To Know
The Best Vegan Gift Basket Ideas
The Complete Plant Milk Guide
The post The Ultimate Vegan Snack Guide: 100 Delicious Vegan Snacks To Try appeared first on Vegancuts.